Some things are just too good not to share with your buds.  Chocolate may not ever be one of those things, in case you were wondering.  I will share a few other things that have been making me happy though!
The blog, Putting Me Together, has been a lot of fun to look at.  Very inspiring as I like to start dressing nicer in the fall than my usual 5K T-shirts and Nike Walmart shorts I wear all summer.  The author is so cute and I love her style.
Another blog that I have been subscribed to for long time is Natalie Dee.  Every day at midnight a new comic is posted.  I have to say they almost always crack me up.  She also has another daily comic called Married to the Sea, in case you want to check that one out too.
I picked this comic to share because ever since Mommy Rhetoric clued me in that chicken legs can be made in the oven and not just fried, I have had to make them for kids 1-2 times a week!
The last blog I want to share is Six Sister's Stuff, a food blog that occasionally throws in a craft too.  Every recipe I have tried from them has been really good even with my picky kiddos!
I finally ventured in to our local Sally Beauty Supply after not shopping there since the store opened.  I broke out my club card (which I had not lost, amazingly!) and saved some moolah when I bought these two things that I ended up loving: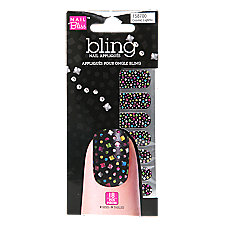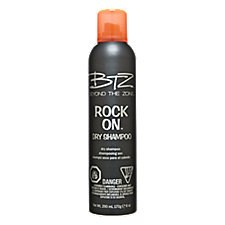 I normally never wear nail polish because it begins chipping within 48 hours.  I have tried lots of different polishes and "tricks", but nothing had ever worked.  The bling stickers lasted 12 days (!) before I took them off.  Also because I have very short nails I can actually cut the sticker in half and have twice as many- excellent deal in my book!
I used to always wash my hair every day, but since it has finally gotten longer it was getting very dry and brittle.  Part of that is caused by my hypothyroid, but over washing wasn't helping either.  So now I have been using Beyond the Zone dry shampoo on the days that it goes up in a shower cap.  If I have any oily-ness around the scalp it takes it away and it leaves my hair smelly powdery fresh, kinda reminds me of baby powder.  It also adds a little volume which I love since my hair tends to be on the flat, stringy side.  Don't I sound lovely?
Well, it may not be as wonderful as chocolate, but it is close- Biscoff Spread is absolutely yummy on bagels, bread, toast, or off the spoon!
I have only had the creamy version- and I can't really say enough about how yummy this stuff is!  I think I have had some for breakfast or a snack almost everyday since discovering it earlier this summer.  Has it added to my crazy weight gain this summer?  No, I am sure it hasn't!
Nope, not at all!
Really!